Since 2012, we have been supplying the UK's engineers, cafés, roasteries, baristas and coffee professionals with the tools they need to stay on top of their game. From coffee machine parts to cafe supplies, water treatment to barista tools and beyond, we've got it covered.
We are the UK partners of Acaia, Ceado, Fellow & 3Temp as well as the official distributor of La Marzocco machine parts. In addition to our range of over 12,000 products, we offer machine customisations, machine servicing & maintenance support, logistics and product distribution.
We're a team of passionate coffee people, with a vision to be at the heart of the thriving UK coffee industry and whilst we can't be at every UK coffee event that takes place, you'll find us at most of them. We are your ally in the coffee industry; excellent customer service is at the very heart of our business and we always aim to break boundaries and exceed expectations.
Your Needs, Our Solutions
Next Day Delivery
All orders placed online by 5pm are dispatched on the same day for next working day delivery (UK mainland exc. machines) via DPD or UKMail. You can easily keep track of your delivery by providing your email address at the checkout to receive dispatch and delivery updates for your order. Have a query regarding delivery? Get in touch and our team will be happy to help!
Parts
We offer a range of over 12,000 parts, from gaskets to heating elements, covering all of the major coffee machines in the UK, from Gaggia to La Marzocco. Need help finding the right part? Take a look at our interactive parts diagrams to locate and identify the correct part for your machine. If you need any assistance in finding the part that you need, our technical team will be more than happy to assist you.
Machine Servicing & Maintenance Support
We work with our network of engineers around the UK to offer machine servicing and maintenance support for your coffee machine. Whether you're a distressed coffee shop in need of a knight in shining armour (more likely a shiny van) to fix a faulty machine or a cafe chain in need of regular machine servicing to keep things running smoothly, we can find the perfect solution for you. Find out more about machine servicing here.
Experience
We are a passionate team with years of experience within the UK coffee industry. Our team is made up of keen beans who get excited about the coffee events we attend, the new products we encounter and the challenges we face within the constantly evolving coffee industry. We are more than a supplier or distributor, we are at the very heart of the UK coffee industry.
Our Partners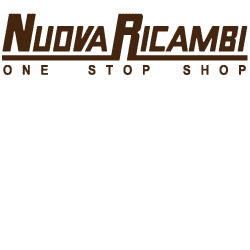 Nuova Ricambi was founded in 1980 as an exclusive spare parts distributor for Nuova Faema. Since 1987 it has been distributing components for all the main companies that produce espresso machines, grinders, dish washers, ice makers and accessories. They have had affiliates in California since 1995 , in Germany since 2009, in China since 2011, Taiwan and UK since 2012, Colombia and Russia since 2014. In 2006 Marcello Zanesi took over his father's company introducing an automated warehouse that today counts more than 8000 articles in a totally automated process. They supply coffee roasters, coffee machine manufactures and technicians. We are shipping in over 80 countries. The quality of the spare parts is a really important factor for Nuova Ricambi and for that reason they also manufacture parts as well as distributing them. Since January 2010 Nuova Ricambi has been the official distributor for spare parts for La Marzocco.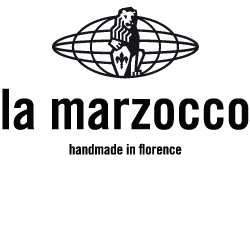 Founded in 1927 by Giuseppe and Bruno Bambi, La Marzocco had its beginnings in Florence, Italy, birthplace of the Italian Renaissance and home to such geniuses as Leonardo da Vinci, Michelangelo and Brunelleschi who created some of the most celebrated works of art in the world. It seems only fitting that La Marzocco would earn a world renown reputation for making beautiful, high quality, superbly crafted and uniquely designed espresso machines, with great attention to detail. In 1939, it was La Marzocco that developed and patented the first coffee machine with a horizontal boiler, now an industry standard. This was the first of a series of important innovations, later to include the dual-boiler system with saturated brewing groups. Tradition and a passion in the search for quality and superior reliability are factors which have always distinguished and interested the entire company. Even today, highly specialized personnel supervise each stage in the production of every single machine, hand-crafted to order for each and every client. In this way, Giuseppe Bambi's great experience and professional pride live on after over eighty-five years.
EDO is a young brand, born in 2015, aiming to be the meeting place for International Baristas to exchange ideas on the latest trends and products in the coffee world. EDO's mission is to create innovative products for baristas around the world. Edo supports barista's ideas and believes in their insight on products and accessories, encouraging baristas to submit product ideas so that EDO can give them life and bring them to the market.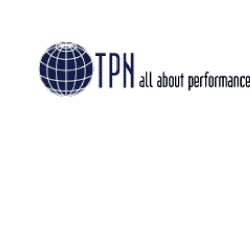 TPN – The Pallet Network is one of the UK's leading palletised freight distribution networks, offering Next Day, Premium, Economy and Tail Lift services throughout the UK and Ireland as well as Europe and Scandinavia. The Pallet Network was founded in 2000 in an old aircraft hangar near Doncaster, with the aim of providing a cost-effective and reliable palletised distribution solution. Network growth as a result of consistently high service levels soon led to a move to the Midlands enabling TPN to continue to develop and grow. Continual investment and focus on improving the operation has led us to their purpose built 367,500 sq ft Hub which opened in January 2014. With 200+ HGV parking bays, state of the art CCTV and undercover load checking areas, TPN are confident that they have the best Hub to ensure the ongoing quality of the Network's operation.